Faux (Artificial) Cemetery Flowers vs' Fresh Cemetery Flowers
If you ever visit a cemetery, the sight of fresh flowers withering amidst the cemetery monuments and gravestones can be upsetting. While it is a good practice to visit the cemetery and keep the memories of a loved one alive, it is also essential to find a cemetery faux or artificial flower store that will offer you beautiful artificial flowers that will last longer and give you value for money. With the help of artificial cemetery flowers, you can save time, money and stress. Replacing the cemetery flowers is easy with these artificial flowers which do keep for a longer period of time than fresh flowers to keep the memories of a loved one alive.
Why Artificial Flowers are preferred to fresh flowers?
Although fresh flowers can be a show of respect for the departed ones as well, their natural tendency to wither and die within 10 – 14 days can prove to be painful especially when returning to visit the cemetery. Furthermore, since they are not made from synthetic materials like most artificial flowers are, there is always a risk of infection from bacteria or fungi in the soil which could cause further harm. This is why it has become popular over the years to use artificial flowers instead of fresh ones when paying respects to loved ones at cemeteries. These flowers come in different colours, sizes and shapes which make them look very close to the fresh thing and can go a long way in giving comfort during this period of grieving. Artificial cemetery flowers are definitely that little bit different and do look prettier over the long term than regular flower arrangements!
The best part about artificial flowers is that they require less maintenance and are available at affordable prices, which is why they are preferred over fresh flowers.
Why are Artificial Flowers showing up everywhere?
Artificial flowers have existed since the 1800s when industrialists made flowers out of silk and now, they're becoming an increasingly regular part of our life. The use of artificial flowers has become so common that we no longer notice them. We are used to the artificial flowers in our offices, homes, and even in cemeteries. Artificial flowers are so popular because they can be kept for a long period of time and they are very cost-effective over fresh flowers. We can see artificial flowers everywhere, from cemeteries to houses to offices. Artificial flowers are used for different purposes such as making arrangements for the house, devoting memories to a loved one in cemeteries and to decorate our workplaces and many others. People are so accustomed to the idea of artificial flowers that outweigh the purchase of fresh flowers! We have many styles, colours and sizes of artificial flowers on our online store at Giftsafter.life and these flowers are available to all our customers always.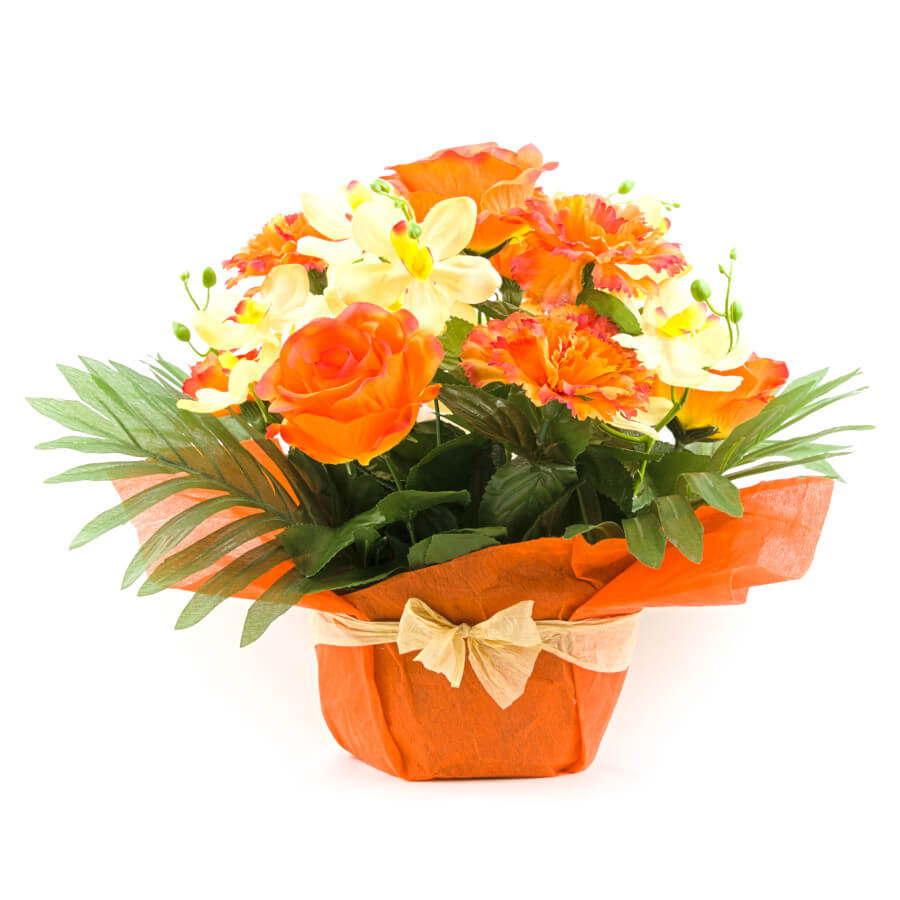 Do Artificial Flowers require any extra care?
Artificial flowers are hand-made and they don't require any extra care and are very easy to maintain. They can be placed in sunlight, under direct sunlight or in the dark. Artificial flowers can last for years and years, without losing their beauty. As time passes, you need not worry about the flowers in your cemetery plot withering away. If you need to change the flowers in your cemetery plot, all you have to do is purchase a new set of artificial flowers. The same cannot be said about fresh flowers. Fresh flowers require to be watered and cared for. If one of the flowers in your cemetery plot withers away, you need to replace it immediately. They have the same look as fresh flowers and last longer. They are available in different shapes and colours like roses, carnations, daisies, lilies and many more. Artificial flowers are made by using highly durable material like plastic and can be cleaned with a soft cloth. It is one of the best ways to decorate a loved one's cemetery gravesite and also as a gift to your loved ones.
They are just perfect. They look amazing. They are made to last. They are the perfect gift for those who have lost a loved one. They have the perfect message. They are affordable and durable. They are just wonderful.
What are the costs of Artificial Flowers over Fresh Cemetery Flowers?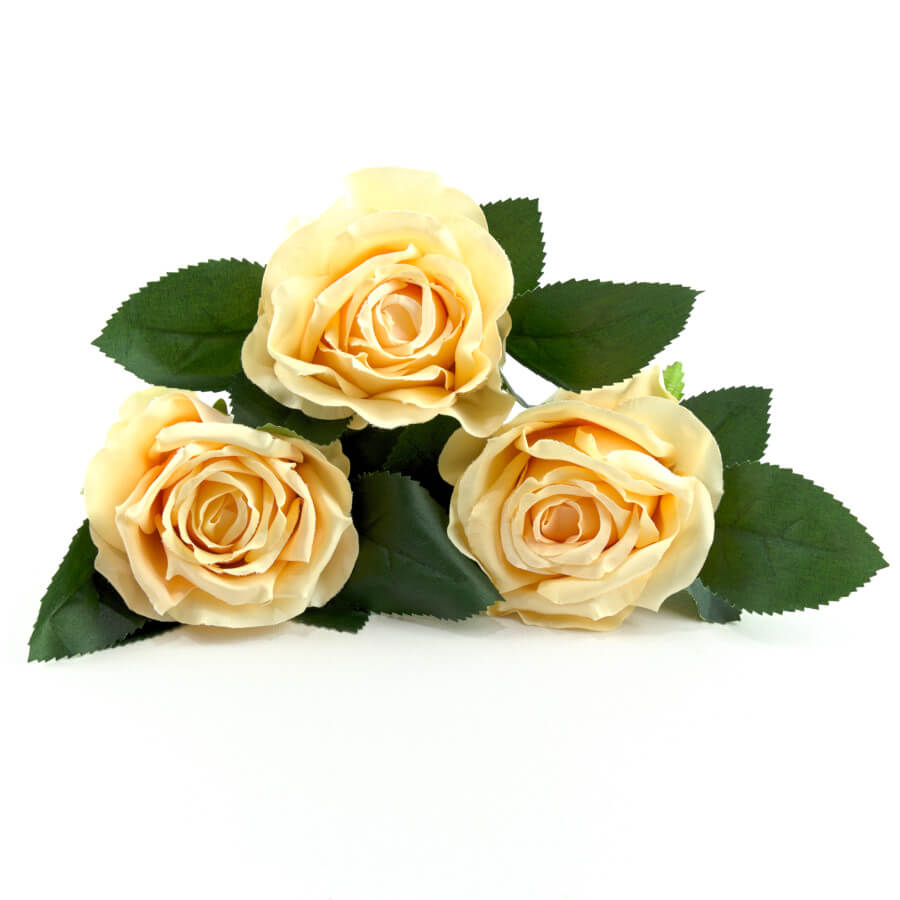 When people think of artificial flowers, they think of cheap, ugly, plastic-looking flowers that don't stand up to the fresh thing. In the past, this was a fair comparison, but today, artificial flowers have evolved and are now considered equally as beautiful as fresh flowers, and in some cases, even more, beautiful as to the degree of the quality of these hand-made flowers.
There can be not much of a difference in costs between artificial cemetery flowers and fresh cemetery flowers as to the type of flower and the quantity purchased. As for fresh flowers, Artificial flowers are less likely to wither and die compared to fresh flowers, so they are better for those people who have been taking care of their loved one's grave sites for years and for those who are busy, may not be able to visit their loved ones every week. They can rest easy knowing that the cemetery flowers are taken care of. However, there are still some people who prefer fresh cemetery flowers over artificial cemetery flowers, and they're willing to pay more for them. At the end of the day, it's up to you to decide whether you want to go with fresh or artificial cemetery flowers.
Why Artificial Flowers in a Cemetery are a Great Way to Celebrate Loved Ones?
Floral tributes have been the traditional method of honouring loved ones for hundreds of years. Artificial flowers are a great way to celebrate the legacy of a loved one who has passed on. They're a beautiful way to honour the memory of a lost loved one. Artificial flowers offer a variety of colours, sizes, and shapes that fresh flowers can't always provide. A bouquet of artificial flowers can add a lasting memory of love and affection to anyone, even one that has passed away.
Local cemeteries are starting to offer assisted installation of artificial flowers to the families of loved ones who have passed away. It is a great idea for families who want to celebrate the life of a family member in a beautiful way, but don't want to deal with the hassle and cost of maintaining a traditional flower arrangement.
With new technologies and materials entering the market, artificial flowers have moved away from the image they had at the start of the century. We are proud to work with artificial flowers that look and feel like fresh ones. We use high-quality materials to procure simulated Faux Flowers that look as fresh as fresh flowers.
Flowers are blooming all around us, they are pretty and fragrant. So why not have artificial flowers in a cemetery, as they can be just as wonderful as regular flowers. The cemetery is the one place on earth where we celebrate the memory of our loved ones rather than mourn their death. This way we'll be able to make sure your loved ones get to enjoy the beauty of flowers for a long time to come!
Conclusion
With so much to consider when arranging a funeral service, one thing that most people don't think about is the cemetery flowers over time. What kind of flowers are right for a funeral? Are fresh cemetery flowers better than artificial cemetery flowers? We hope that this blog has helped you understand why artificial cemetery flowers are a better choice in nearly every scenario. If you are interested in purchasing artificial cemetery flowers for a funeral or memorial service, we invite you to visit GiftsAfter.Life to see our full selection.
We Thank You for reading, we hope to hear from you soon!
Still Have Some Question?
Did we mention or would you like to add further information to this post?
Please contact us, we welcome your input.
Get in touch