Rose, Carnation and Orchid Potted Faux Flowers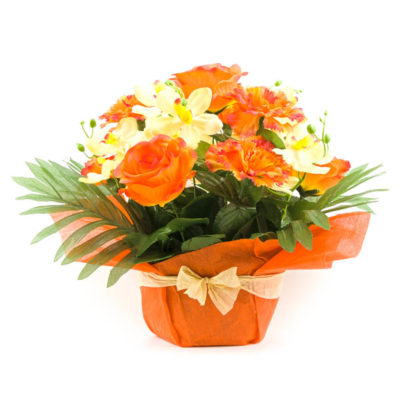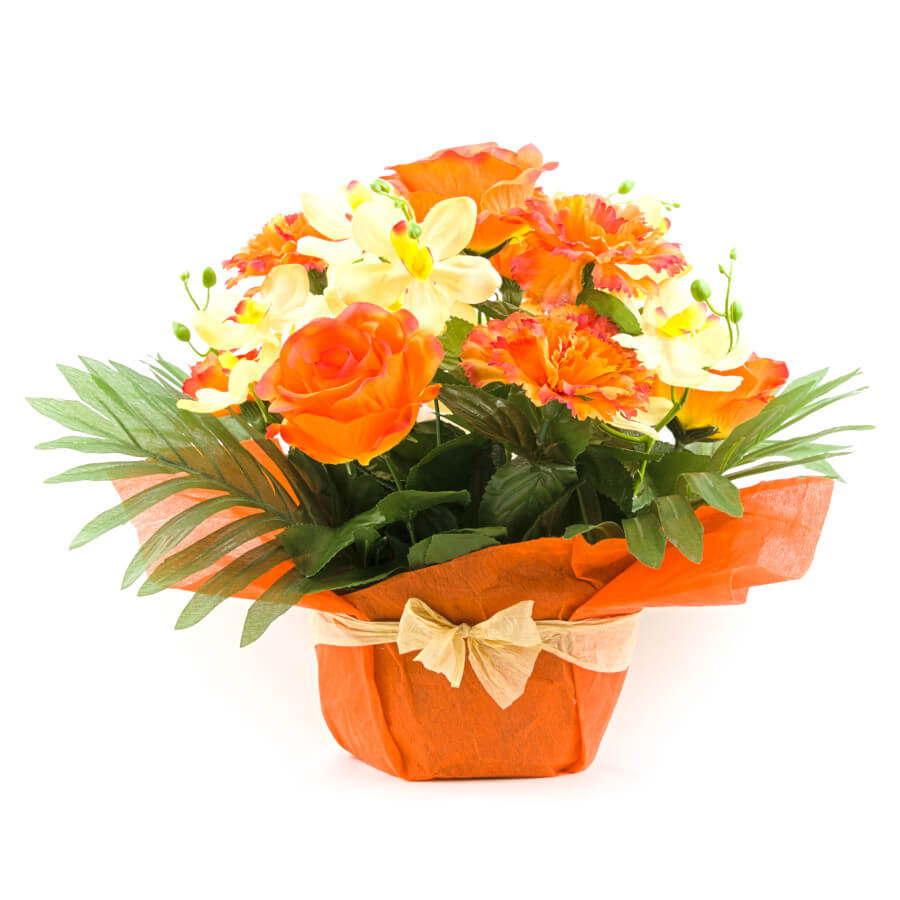 Bright Rose, Carnation and Orchid Potted Faux Flowers arrangement.
A Fresh cut Rose, Carnation and Orchid arrangement where the blooms combine with subtle orange and red hues within the lush Rose and Carnations petals make the Yellow with Red tipped Orchids more exotic all nested amid bright green leaves makes this arrangement a dramatic statement.
Rose, Carnations and Orchids are the most used and most popular flower you will see in cemeteries.
Each flower colour has its own symbolic representation.
The most popular colour is the Red rose which is symbolic of beauty, romance, passion, pleasure, love and procreation which makes Roses a very popular choice for a spouse.
Pink roses represent grace and admiration which are perfect for mothers, sister or daughter.
Yellow roses are symbolic of Joy and Friendship.
A white rose symbolizes purity plus is perfect as an anniversary bouquet to a loved one.
Read more on Flower Colour Meaning and Symbolisation Guide.
Each potted arrangement has a small amount of composite in the pot to add an added weight to eliminate movement in windy conditions.
For the Do-It-Yourselfers,
These potted flower arrangements can be placed as is or can be placed into another pot or as in the image above can be wrapped with gift wrapping to gift to a loved one. These potted arrangements can be customised to suit and fits perfectly for your cemetery arrangement styling or any other design you may have in mind.
Product Pack sold as: 1pc, 4 Rose, 6 Carnations & 6 Orchid Faux Flower potted (Sold separately, Accessories not included).