Hydrangea, Rose, Chrysanthemum Bouquet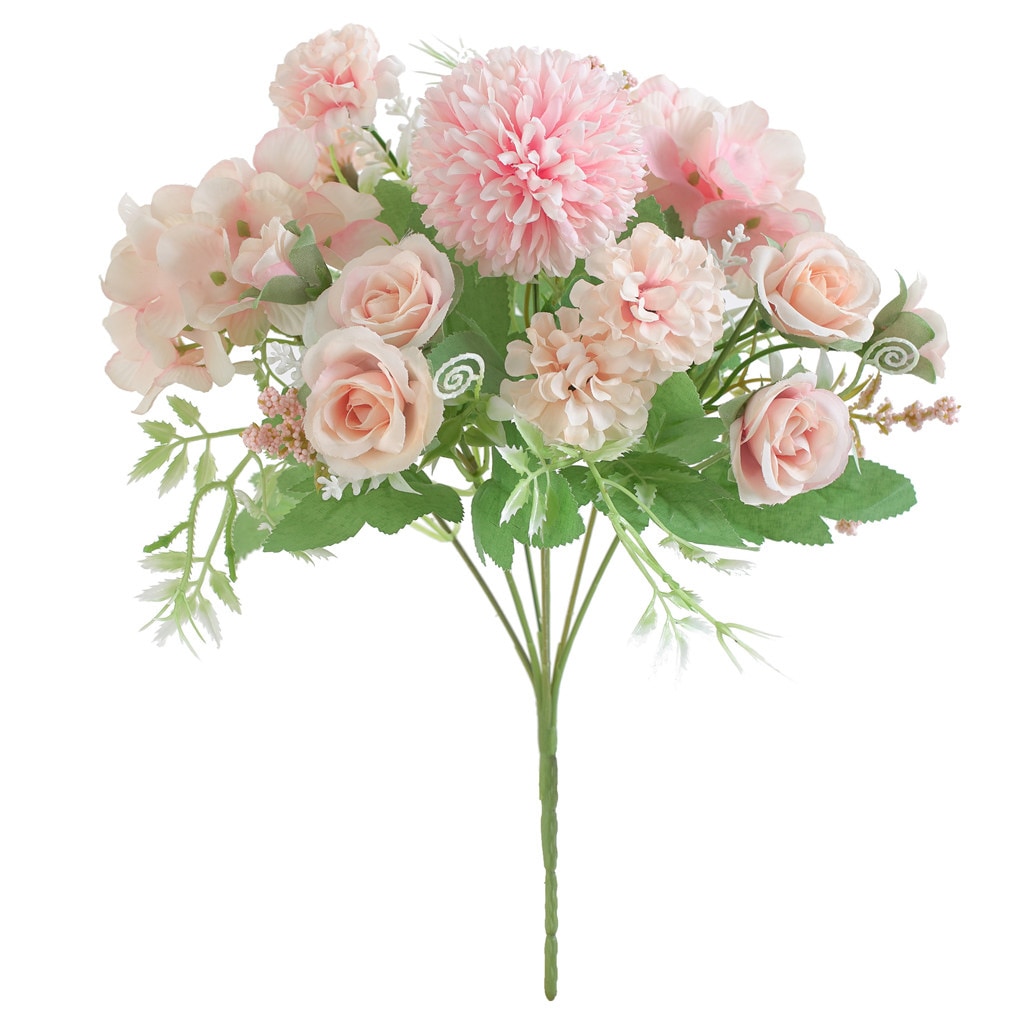 This Hydrangea, Rose, Chrysanthemum Bouquet designs are available in 5 colour variants.
Colours available are Pink, Purple, Cream White, Champagne and Light Blue tones.
Each Bouquet has its own colour variant tone on a tone which are numbers from 1 to 5.
Colour 1 more of a purple tone bouquet, colour 2 bouquets in the Pink tones, colour 3 bouquets in the white to cream tones, colour 4 yellow, green tones and colour 5 bouquets in the blue tone.
The most popular colours in these bouquets are the White's and Pink's which is symbolic of Happiness, Love, Grace, Respect and Admiration.
The Hydrangeas in this bouquet are more of the genus Hydrangea Macrophylla and the Roses are of the genus Rosaceae, with the Chrysanthemum in the family of Asteraceae.
For the Do-It-Yourselfers,
This bouquet can be cut, bend or prune to create your desired floral design or arrangements decor that suits and fits perfectly for your cemetery arrangement styling or any other design you may have in mind.
Product Pack sold as: 1pc, Bouquet with 2 Large & 4 small Hydrangeas, 4 roses and 1 Chrysanthemum (Flowers sold separately, Accessories not included)