Gypsophila Baby's-Breath Faux Long Stem Flower Bouquet In 7 Colours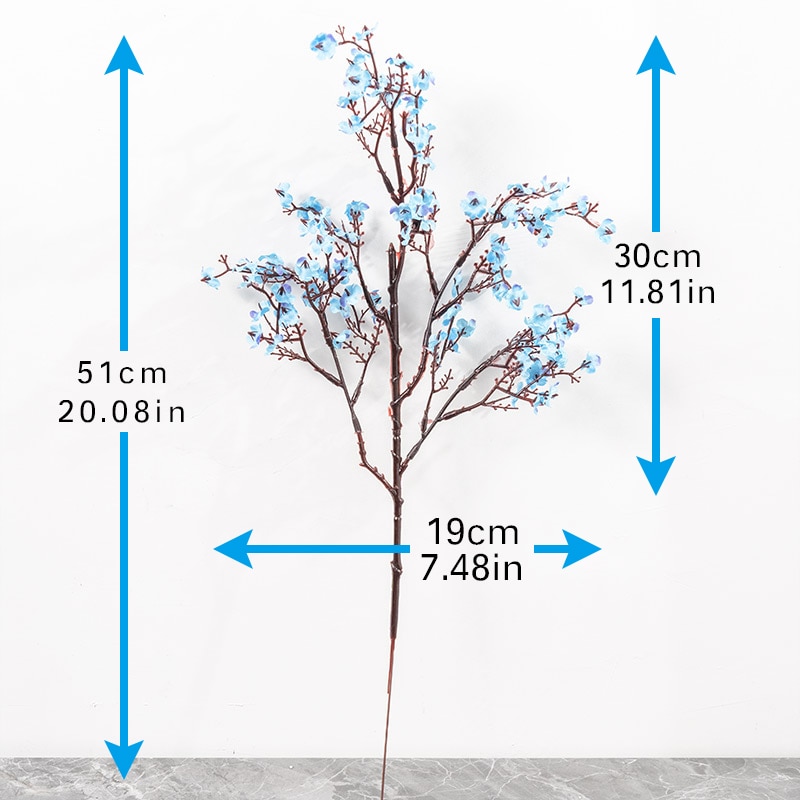 These Gypsophila Baby's-Breath Faux Long Stem 51cm Flower Bouquet designs are available in 7 colour variants.
Colours available are Orange, Blue, Yellow, Pink, White, Purple and Red.
Gypsophila Baby's-Breath considered the flower of Happiness and Loving. The Baby's-Breath main common colour being White symbolises Innocence Humility, Purity, and can be used as sympathy for bereavement, grief and loss. The Baby's Breath White bouquets often used in infant's or babies funeral flowers to soften the floral arrangements.
Baby's-Breath is large and bright most sought after the unique characteristics used to fill-in with other flowers to create width, height and depth in bouquet arrangement.
The Gypsophila species name is from the Greek word Gypsos ("gypsum") and Philios meaning "loving", a reference to the gypsum rich substrates on which some species grow. These Plants of the species are known commonly as Baby's-Breath, or Babies Breath, a name which also refers specifically to the well-known ornamental species Gypsophila paniculata.
For the Do-It-Yourselfers,
These Baby's-Breath Bouquet can be cut, bend or prune to create your desired floral design or arrangements decor that suits and fits perfectly for your cemetery arrangement styling or any other design you may have in mind.
Product Pack sold as: 1pc, 1 single bouquet. (Flowers sold separately, Accessories not included)