Silk Peony Bouquet (Persian Rose) Faux Flowers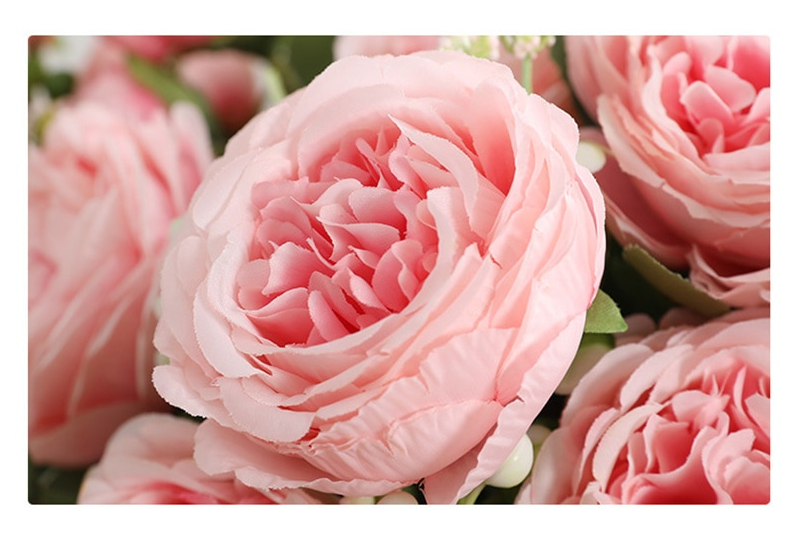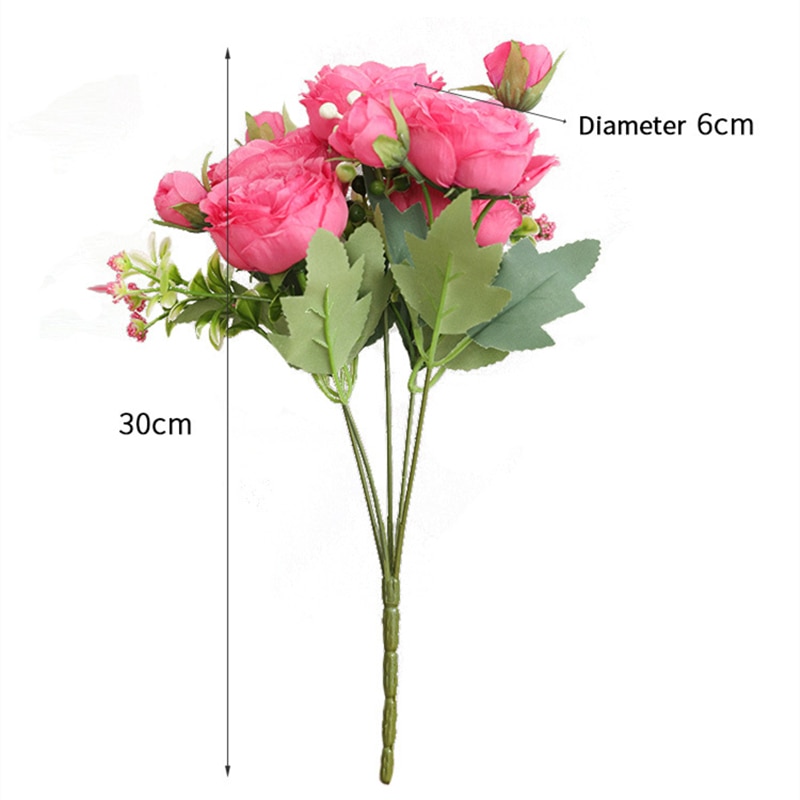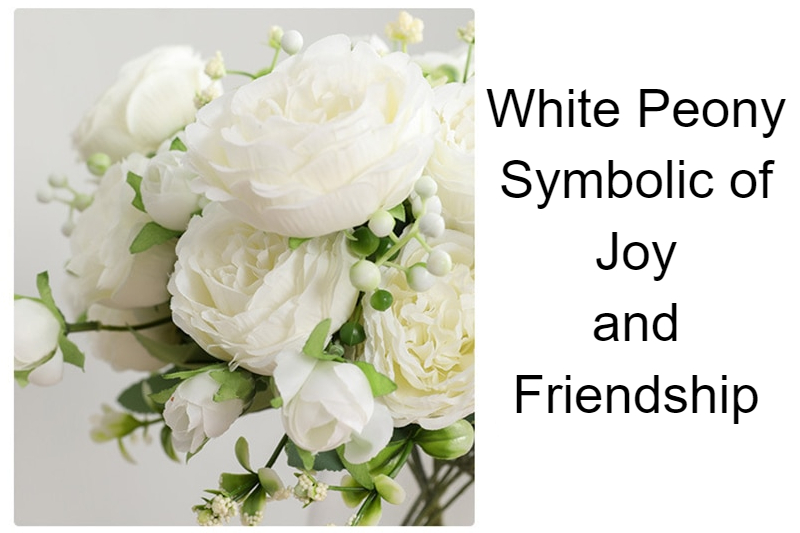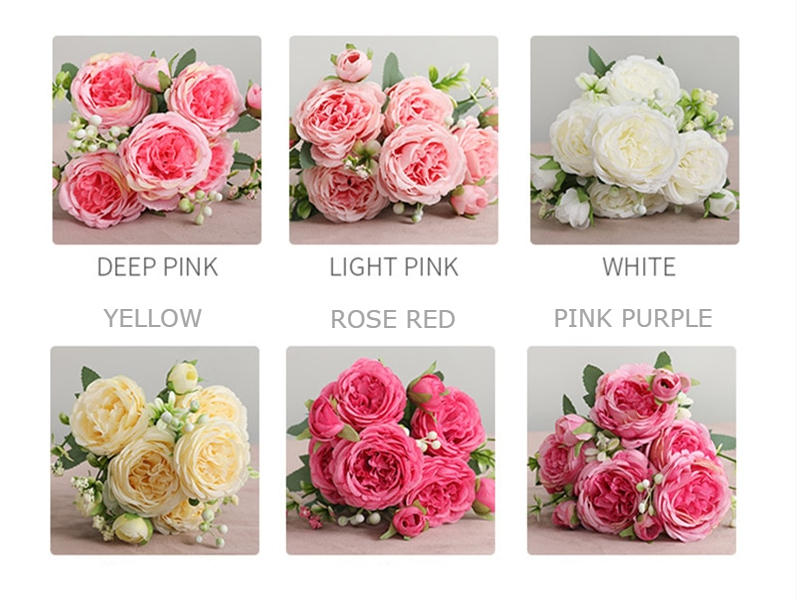 These Peony Flower Bouquet designs are available in 6 colour variants.
Colours available are Rose Red, Deep Pink, Pink Purple, White, Yellow White, and Light Pink.
Each Peony colour has its own symbolic representation.
The most popular colour is the Pink Peony which is symbolic of Happiness, Grace and Innocence.
Red Peony represents Love and Romance.
Yellow Peony is symbolic of Joy and Friendship.
A White Peony symbolizes purity plus is perfect as an anniversary bouquet to a loved one.
The Peony the Plant of Healing apart from the Rose is the most used and most popular flower you will see in cemeteries. The Peony represents a Happy Life and Prosperity.
Extract's from Wikipedia
The peony is among the longest-used flowers in Eastern culture. Along with the plum blossom, it is a traditional floral symbol of China, where the Paeonia suffruticosa is called 牡丹 (mǔdān). It is also known as 富貴花 (fùguìhuā) "flower of riches and honour" or 花王 (huawang) "king of the flowers", and is used symbolically in Chinese art. In 1903, the Qing dynasty declared the peony as the national flower.
The peony is named after Paeon (also spelled Paean), a student of Asclepius, the Greek god of medicine and healing. In Greek mythology, when Asclepius became jealous of his pupil, Zeus saved Paeon from the wrath of Asclepius by turning him into the peony flower.
Product Pack sold as: 1pc, 5 stems Peony Bouquet. 5 stems with 9 Flower Peony Bouquet. 5 large 6cm Peony flowers and 4 smaller buds.
Product Composition: Flowers, silk fabric cloth. Branch/Stems injection plastic with a steel wire insert.
Shipping Note: To reduce the cost of shipping, Due to the length of this flower the flower stems will be bent to fit into the shipping box. Once you receive these flowers you can reshape the bent stems to original straight position or can be cut (cut with wire cutters) to desired lengths for intended project design.
If the flower is deformed or squeezed during shipping, steam (i.e. by boiling water) the flowers back to shape and dry with a blow-dryer. most of the time flowers and branches can be reshaped with hand manipulation to the desired shape.
Shipping Times: due to current times, shipping times can exceed normal transit times therefore please allow an additional 1 to 2 weeks depending on your final shipping location.