10 Magnolia Silk Faux Flower Bouquet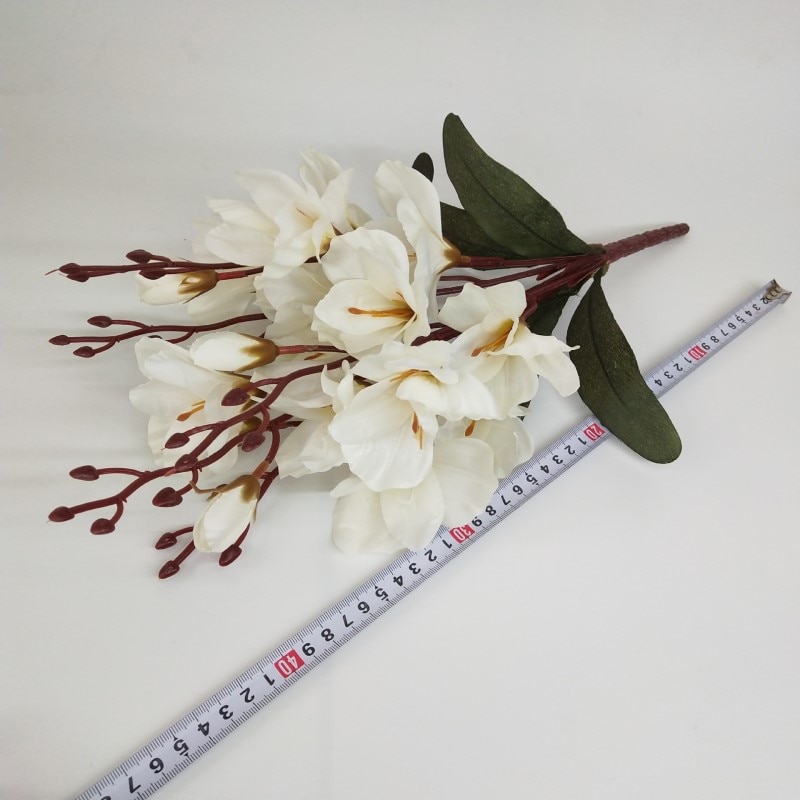 10 Magnolia Silk Faux Flower Bouquet available in the following colours.
These Magnolia Faux Flower Bouquets are simulated from the Magnolia Hybrid Magnolia Genus Magnoliaceae family where the leaves are oblong in shape dark green in colour with a dark brown coloured bark.
The Magnolia flower bouquets are available in the following colours, Pink, Wine Red, Purple, Blue, White and Rose Red.
This Magnolia Bouquet has 5 stems with approximately 10 larger magnolia faux flowers and 3 smaller magnolia flower buds with 4 green leaves per bouquet.
The flower size is approximately Ø 7cm in Diameter and the buds 4cm long with a diameter of Ø 2cm.
Each Magnolia colour has its own symbolic representation.
The Pink, Purple and Red colours being the most popular colours out of these Magnolia Flora since they are traditionally the colours of Heartfelt Emotion and Sympathy.
White Magnolia can symbolise Purity, Respect, Beauty and dignity.
Read more on Flower Colour Meaning and Symbolisation Guide.
For the Do-It-Yourselfers,
These Magnolia Bouquets can be individually separated from the main bouquet, to mix and match the stems with other flora or keep the main Bouquet in tacked to shape and create your desired floral design or arrangements decor that suits and fits perfectly for your cemetery arrangement styling or any other design you may have in mind.
Product Pack sold as: 1pc, Bouquet. (Bouquet sold separately, Accessories not included)