Azalea Faux Flower Bouquet In 7 Colours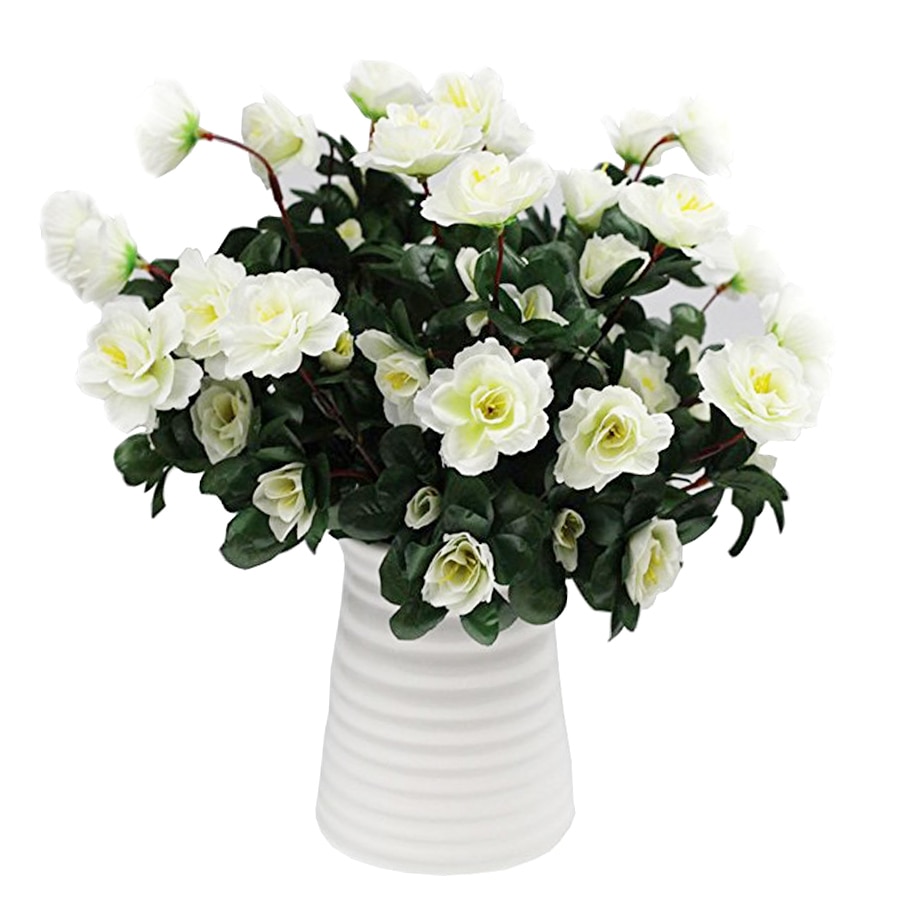 Azalea Faux Flower Bouquet designs are available in 7 colour variants.
Colours available are Red Rose, Yellow, Pink, White, Purple, Champagne and Red.
Azaleas make up two subgenera of the Rhododendron Species. They are distinguished from "true" rhododendrons by having only five anthers per flower.
Rhododendron /ˌroʊdəˈdɛndrən/ (from Ancient Greek ῥόδον rhódon "rose" and δένδρον dendron "tree") is a genus of 1,024 species of woody plants in the family od (Ericaceae), either evergreen or deciduous, and found mainly in parts of North and South America and parts of Asia.  The Azalea is the National Flower of Nepal.
Azaleas most popular colours are the Pinks, Red's and Whites
Product Pack sold as: 1 Piece (Flowers sold separately, Accessories not included)