Angel Solar Outdoor Powered LED Light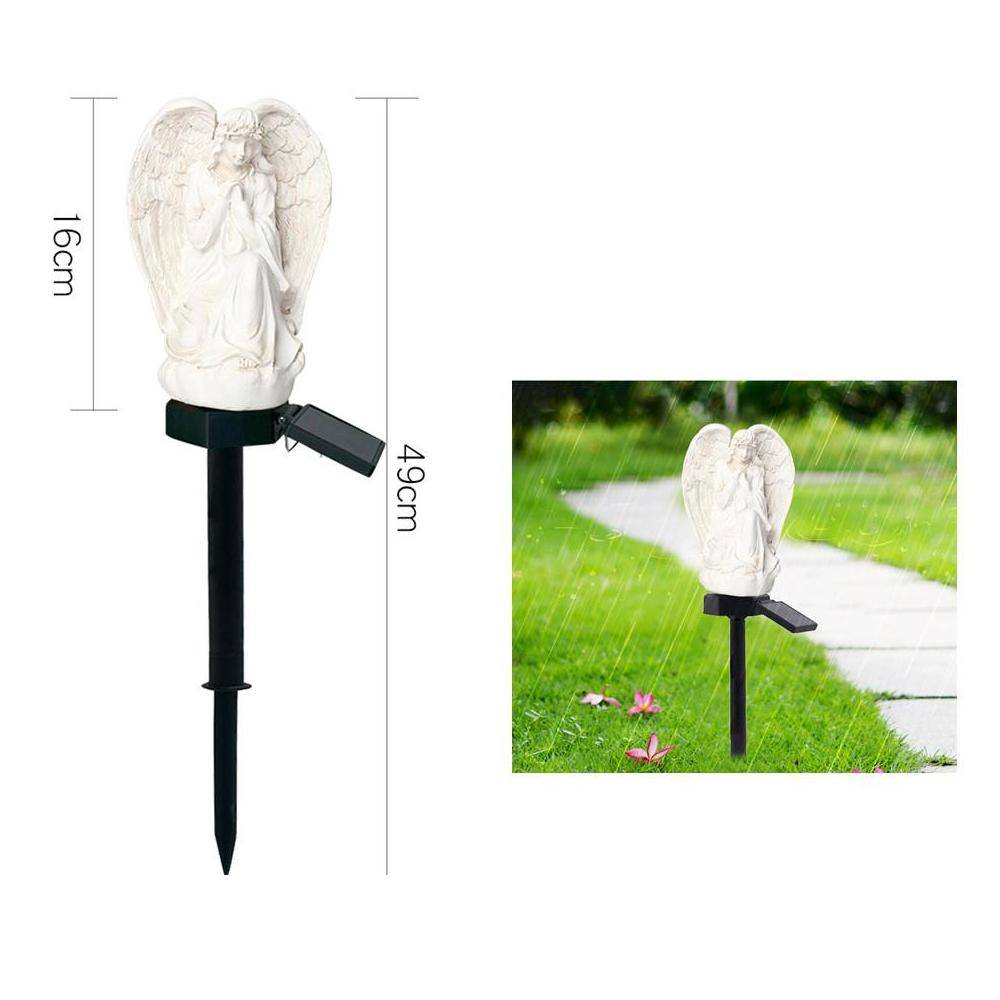 Angel Solar Outdoor Powered LED Light
Simply turn the Angle LED Cemetery Solar Light to the ON position when dusk emerges the Angle light will automatically turn on or off at the twilight time of day, in the evening the Angle light turns on and twilight morning turns off automatically. While in the daytime stage the solar panel will trick charge the NI-MH 1.2volt 300Ma hour rechargeable battery to start the cycle all over again.
Once you walk away you have the assurance that you will automatically operate night and day to shine for your loved one(s).
Specification:
Solar panel: 2V 35mAH
Working run time: Approx. 6 to 8 hours
Charging time: Approx. 6 to 8 hours
Battery type: NI-MH 1.2V 300maH rechargeable battery
Colours: White
Material: ABS Plastic & Resin
Dimensions:  Diameter Ø 7cm x Height 12cm
Total height: 49cm (19.2″)
Angel height: 16cm (6.2″)
Waterproof rating: IP55
Light Colour: Warm White.
Please Note:
Directions once received to work correctly.
The LED solar Powered Angle Cemetery Light needs to be fully charged under sunlight before first placed on the cemetery site.
If not enough sunlight over a period of 3 months, the rechargeable battery may run completely flat, which will decrease battery longevity, therefore we recommend, to charge in direct sunlight the first time. Once the Cemetery Candle is fully charged, place the candle in your desired place to receive sunlight during the day to recharge the battery.
If there is not enough sunlight, especial in shady areas, the charge time may take a longer time to fully charge the candle which is normal for solar-powered products.
Product Pack sold as: 1 x Angle Cemetery Solar lights (Angle Light sold separately, Accessories not included)