72cm Faux Single Stem Olive Branches And Leaves With Olive Fruit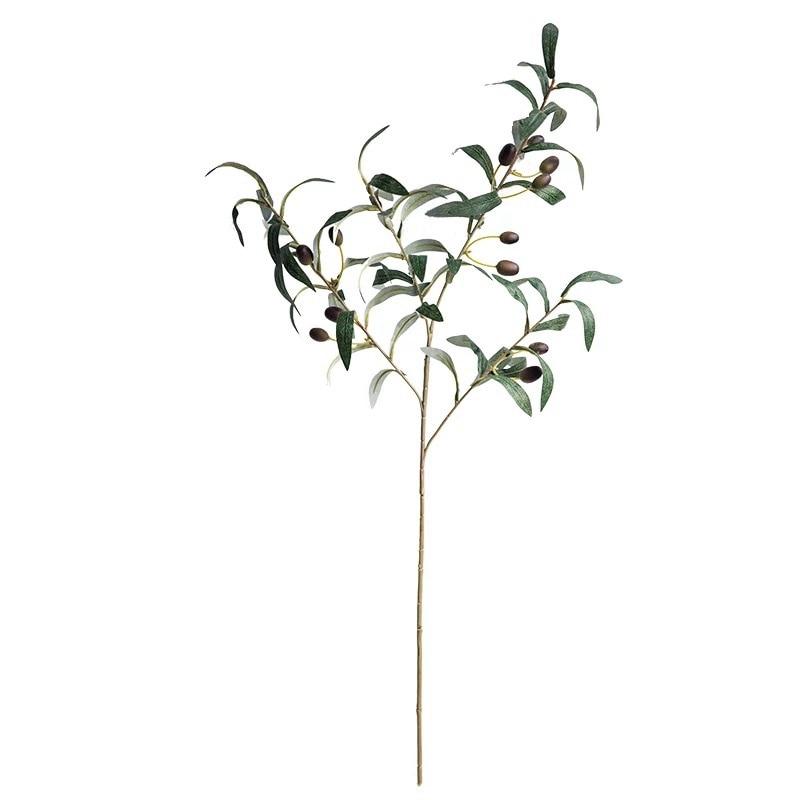 This 72cm Faux Single Stem Olive Branches And Leaves With Olive Fruit
These single stem Olive Branches leaves are variations of colour greens with the olives colour ranging from dark yellowish-green to dark browns with depths of purple.
The olive branch as we know it is a symbol of peace or victory deriving from the customs of ancient Greece, particularly regarding supplication to both the gods and persons in power and is found in most cultures of the Mediterranean region.
In this modern age, the Olive Branch symbolizes Peace, Peaceful Living and to Be At Peace.
In Greek tradition, a hiketeria (ἱκετηρία) was an olive branch held by supplicants to show their status as such when approaching persons of power or in temples when supplicating the gods.
In Greek mythology, Athena competed with Poseidon for possession of Athens. Poseidon claimed possession by thrusting his trident into the Acropolis, where a well of sea-water gushed out. Athena took possession by planting the first olive tree beside the well. The court of gods and goddesses ruled that Athena had the better right to the land because she had given it the better gift.
Olive wreaths were worn by brides and awarded to Olympic victors.
For the Do-It-Yourselfers,
This Olive branch can be cut, bend or prune to create your desired olive wreath design or arrangements decor that suits and fits perfectly for your cemetery arrangement styling or any other design you may have in mind.
Product Pack sold as: 1pc, 1 main stem with 3 branches plus olive fruit with an approximate length of 72cm. (Please note, No Vase is included)