3 Flower Dandelion Faux Bouquet with 1 flower per stem.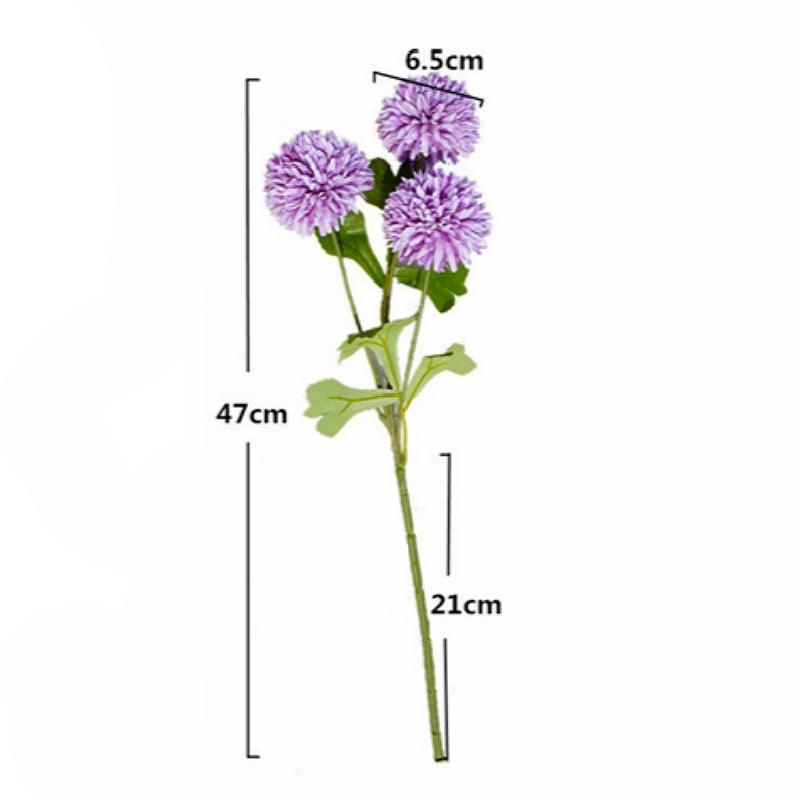 These Dandelion 3 flower Faux Bouquet designs are available in 6 colour variants.
Colours available are Light Blue, Pink, White, Light Green, Light Purple and Champagne.
The Dandelion a genus of the Lily family, symbolises Beauty, Grave and Respect and Admiration.
A Dandelion at Full Gloom may also symbolise the passing at the prime time of one's Life, 'Prime Of Life'.
Dandelion colours have their own symbolic representation.
The most popular Dandelion colours are the Pink's which is symbolic of Happiness, Love, Grace, Respect and Admiration.
Yellow Dandelions are symbolic of Happiness, Joy and Friendship.
Purple/White Dandelions are more of a Royal colour tend to symbolize adoration and admiration.
The Dandelion Taraxacum (/təˈræksəkʊm/) is a large genus of flowering plants in the flower family Asteraceae, which consists of species commonly known as dandelions. This genus is native to Eurasia and North America, but the two commonplace species worldwide, Taraxacum Officinale and Taraxacum Erythrospermum were introduced from Europe and now propagate as wildflowers. The common name dandelion (/ˈdændɪlaɪ.ən/ DAN-di-ly-ən, from French Dent-De-Lion, meaning "lion's tooth") is given to members of the flower genus. Like other flowers of the family Asteraceae, they have very small flowers collected together into a composite flower head.
For the Do-It-Yourselfers,
The Dandelions can be cut, bend or prune to create your desired floral design or arrangements decor that suits and fits perfectly for your cemetery arrangement styling or any other design you may have in mind.
Product Pack sold as: 1pc, 3 Flower Bouquet. (Flowers sold separately, Accessories not included)