LED Tea Light Battery Operated Candles, Flameless Flickering Candles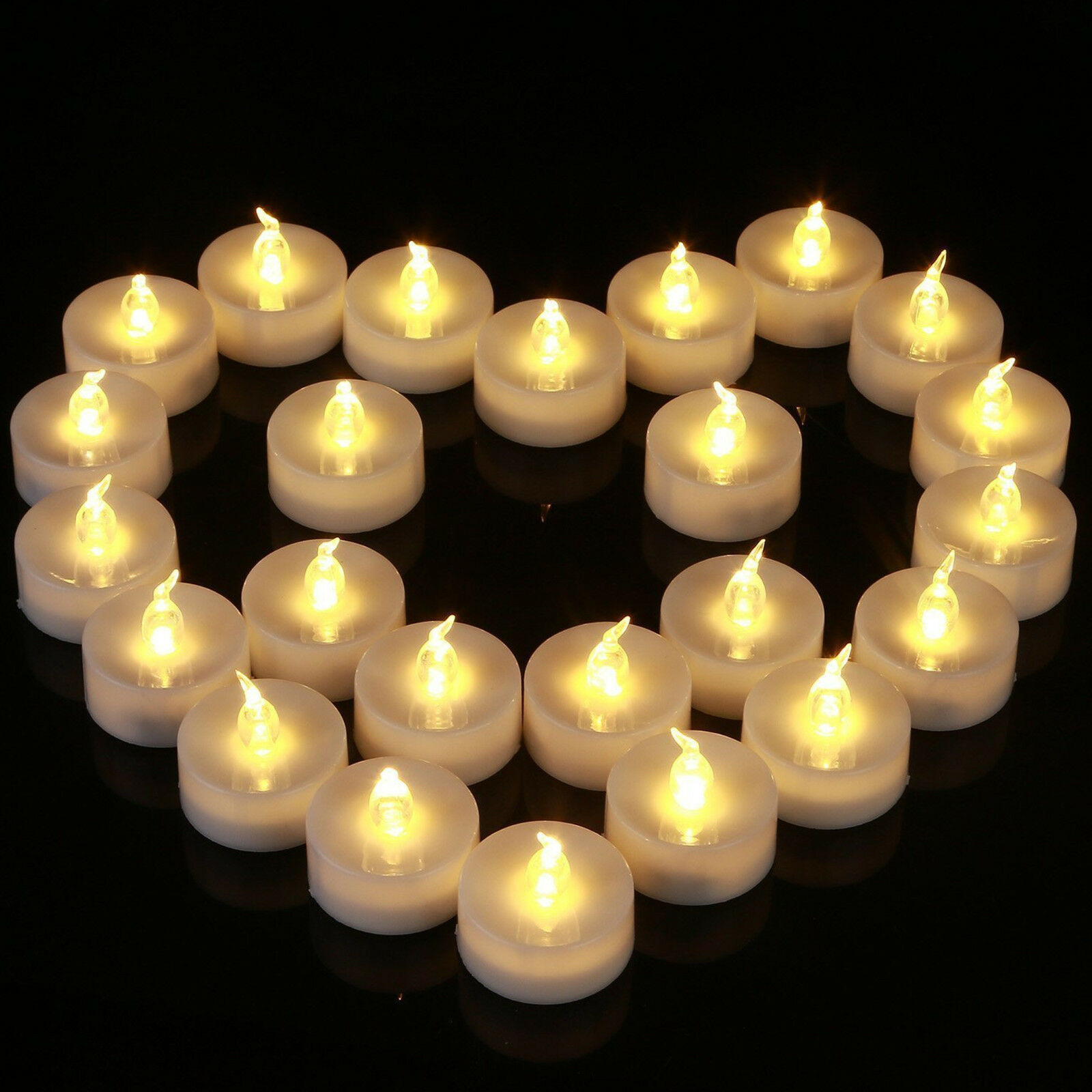 12pcs LED Tea Light Battery Operated Candles
These battery-operated Tea Light Candles are very versatile and inexpensive options to a burning candle if concerned is the flame heat from a burning flame.
These Tea Light can be used in with a floral centrepiece, placed around a beloved picture or decorate a placement of your loved one, scattered around on a coffee table or dining table for added tranquillity, ambience for an anniversary or remembrance day or any event that would suit.
These LED Tea Light Candles with add that added decorative feel for those special events. These Tea Lights produce a Warm White light which is more of a yellow tone.
LED tea candles in a votive size holder.
Product Specifications:
Material: Plastic
Size: Diameter 37mm and Height 38mm.
Battery: CR2032 button cell.
Battery life: 100+hours.
LED Light colour: Warm White.
Package Includes 12pcs in a cardboard box.