11 Tea Rose And Magnolia Faux Flower Bouquet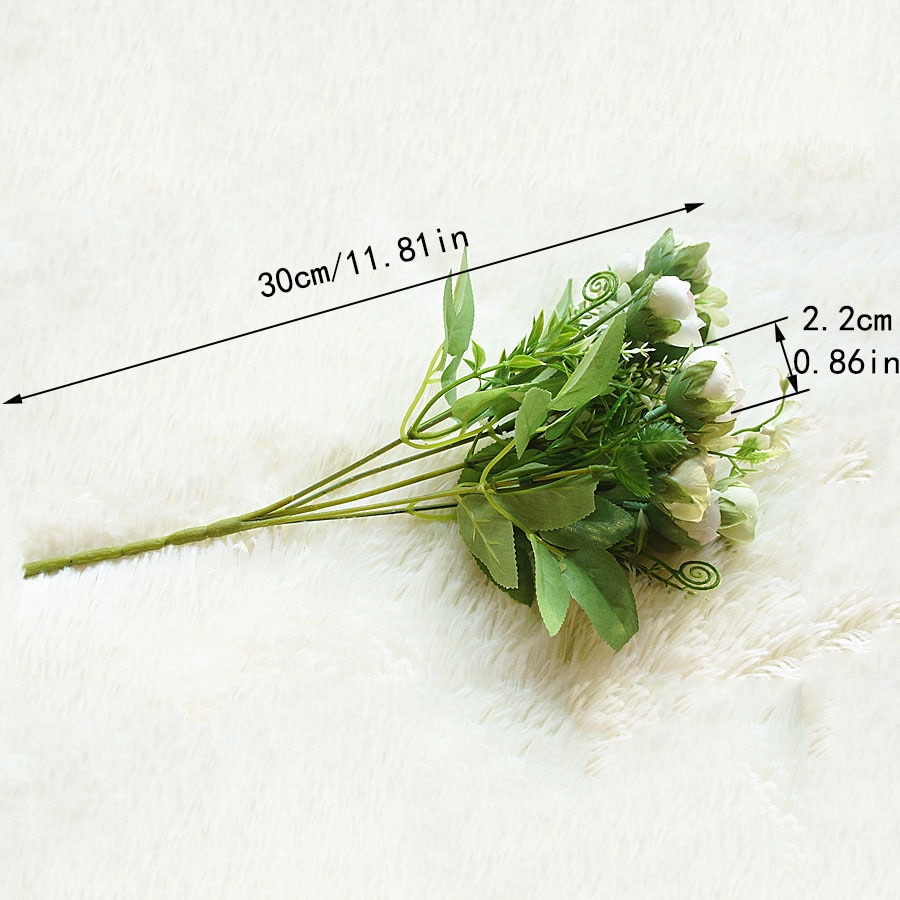 11 Tea Rose And Magnolia Faux Flower Bouquets available in the following colours.
The Tea Rose flowers are available in the following colours White, Pink, Purple, Blue, Green and Champagne.
This faux Rose design is a close resemblance to a China Rose (Rosa Chinensis), Cabbage Rose, Provence Rose or the Old Blush style rose since the petals are hand made in a round bud style with overlapping petals method as cabbage leaves are overlapped. The Genus is of the Rosa family which is a Hybrid Rose developed by the Dutch breeders as far back as the 17th century.
Magnolia Flowers are blended within the Tea Rose bouquet with several green leaves per stem to add volume to the bouquet once you style and shape the cemetery arrangement.
For the Do-It-Yourselfers,
These Tea Rose & Magnolia Bouquets can be individually separated from the main bouquet, to mix and match the stems with other flora or keep the main Bouquet in tacked to shape and create your desired floral design or arrangements decor that suits and fits perfectly for your cemetery arrangement styling or any other design you may have in mind.
Product Pack sold as: 1pc, Bouquet. (Bouquet sold separately, Accessories not included)